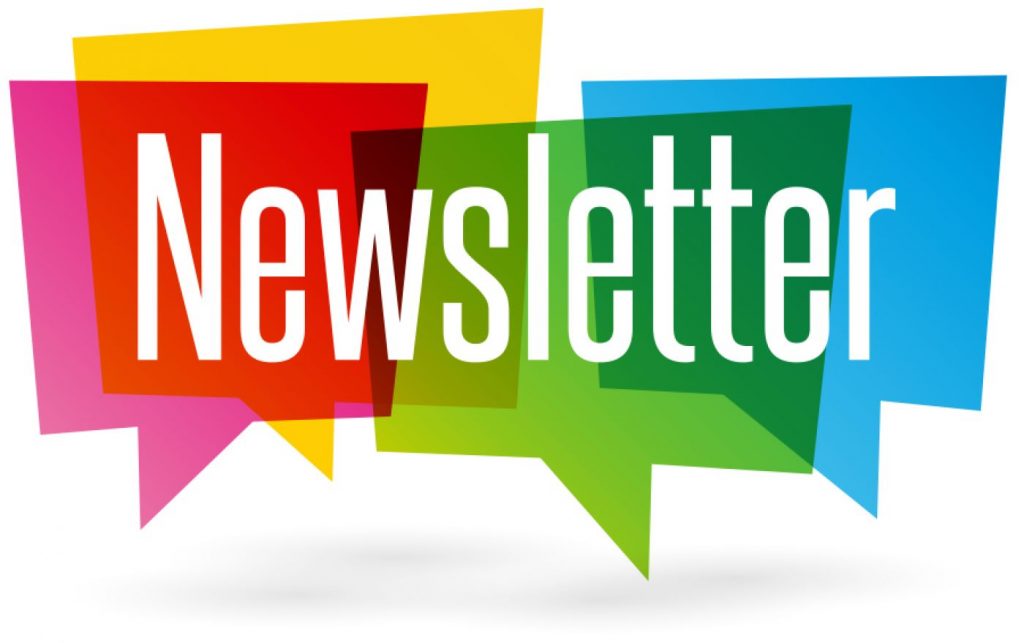 27th July, 2019
Dear Esteemed Parent,
END OF ACADEMIC YEAR NEWSLETTER
We are grateful to the Almighty God for His divine mercies and array of success in every facet of the school, most especially the gift of life to all pupils/students and staff of the institution from the beginning to the end of the 2018/2019 academic session. May His name be highly exalted. We also extend our profound gratitude to you for your moral support, advice and contribution towards giving your child(ren)/ward(s) good education that will guarantee their future any where in the world. May the Almighty God reward all your efforts with resounding success.
1.1 ACADEMIC ACTIVITIES: The school has experienced an immense improvement in academics by the introduction of smart classes using audio-visual learning resources. This programme has motivated and increased the love for learning among the students.
1.2 HOME WORKS AND ASSIGNMENTS: Holiday Assignments and projects have been given to pupils/students to be submitted on resumption. Parent(s) should endeavour to assist their child(ren)/ward(s) in working and completing the holiday assignments/projects before resumption.
1.3 DISCIPLINE: In a bid to ensure high level discipline and character reformation, the following measures have been taken:
– compulsory use of panty host by our female students.
– male students should always keep low hair cut.
– a ban on the use of all communication gadgets by students.
– students should appear in the appropriate dress/code at all times.
We therefore, implore you to work with us in synergy to attain these laudable objectives.
1.4 BUS SERVICES: The school transportation system has really improved tremendously in delivery service (picking and dropping of children). You can take advantage of this to improve your child's punctuality to school as late-coming now is a serious offence.
1.5 ACCOMMODATION FACILITIES: Students living in the hostels now enjoy the following facilities:
– a spacious and conducive accommodation.
– school parenting and mentoring programmes
– guided reading, assistance in home works, assignments and projects.
Endeavour to get the phone number of your child's parent / mentor for easy communication.
1.6 LATENESS TO SCHOOL: The school authority has taken a decision that any child who comes to school after 8:00am shall not be granted access into the school.
Note: Any permission taken in respect of the child should be communicated to the school through the following phone contacts;
07039059583 ii. 08035759683
1.7 SUMMER SCHOOL: The school summer programme which commences on the 5th of August, 2019, features the following activities:
– Students/Pupils with low grades in Mathematics and English language will resit on these subjects during the summer programme.
– JSS 3 students who performed poorly in Basic Science will have to resit the subject in order to qualify to study Sciences in Senior Secondary school.
1.8 THE CAMBRIDGE O'LEVEL AND A'LEVEL ENROLLMENT: Cambridge O'level and A'level are ongoing in the school. This is an opportunity for our students to have a taste for international tutorials/examinations. Enroll your children/wards in O'level/A'level programmes starting from July, 2019.
1.9 SCHOOL FEES: Endeavour to pay your wards' school fees before resumption. We appeal that you avoid late payment of school fees so that the running of the school programmes would not be impeded. We also re-emphasize that no cash collection of any kind is permitted.
NOTE: No child would be allowed entrance into school premises without evidence of payment. Also, boarders who for one reason or the other fail to resume on the first Sunday of resumption shall wait for the next Sunday. No child would be allowed to move into hostel within the week.
All payments should be made through the bank with the following account details:
| | | |
| --- | --- | --- |
| BANKS | ACCOUNT NAMES | ACCOUNT NUMBERS |
| ZENITH BANK | J.C BEST SCHOOLS INTERNATIONAL | 1014212168 |
| EBARCS MFB | BEST CHILDREN INTENATIONAL SCHOOL LTD | 0303013361 |
| ECO BANK | JC BEST SCHOOLS INTERNATIONAL | 5462033543 |
| FCMB | BEST CHILDREN INTENATIONAL SCHOOL LTD | 2020216015 |
| FIRST BANK | BEST SCHOOLS INTERNATIONAL LTD | 2017135528 |
| WEMA BANK | JC BEST SCHOOLS INTERNATIONAL LTD | 0122873690 |
| KEYSTONE | JC BEST SCHOOLS INTERNATIONAL | 1007061838 |
Also, note that payments can be made in the school during working hours using the POS Machine.
The PTA payment is N5000 (Five Thousand Naira) only (once a session) and should be paid into the account below:
ACCOUNT NAME: Best Schools PTA
ACCOUNT NO: 0305023260
BANK: e-barcs MFB, Utako, Abuja.
Fees schedule for all classes is attached.
Please, kindly send all proofs of payment to the school for receipt; but in case of mobile transfer, screenshot and send as attachment to bestschoolsinternational@yahoo.com
1.10. ACADEMIC CLINIC: Payment for Academic Clinic and special tutorials should be made through the account details below:
BANK: Keystone Bank
ACCOUNT NAME: JC Best Academic Clinic
ACCOUNT NO.: 1007228646
1.11 RESUMPTION FOR 1ST TERM, 2019/2020 SESSION: All SS 3 students will resume on the 5th of August, 2019 for their WAEC/JAMB preparatory classes. Boarders are to resume on Sunday, 8th September, 2019. All other students and pupils are to resume on Monday, 9th September, 2019.
We wish you all Happy Summer holiday.
Enquiries: Call the following;
Rector – 08037200513
C.A.O – 08076209350
PRINCIPAL – 08033479056
CHIEF GUIDANCE AND COUNSELING OFFICER – 08033492785
_______________________
RECTOR