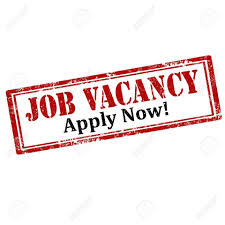 JCBest Schools International is a reputable school with a knack for instilling discipline and aiming at global excellence.it is robust urban-modern Crèche,Nursery,Primary,Junior and Senior Secondary school located in Abuja Nigeria.
At JCBest Schools International, we offer high quality tutorials and hybrid academic curriculum. Ours is a place where future leaders are disciplined, groomed to be at per with their international counterparts.
TEACHING VACANCIES
We are recruiting full time secondary and primary teachers in all subjects at the Primary, Junior and Senior Secondary School level.
Job responsibilities
Responsible for developing in each student/pupil an interest in the subject
Manages the diverse ability levels of student
Oversees the relevant and up till date advice and support for learners as it is relates to the subject
Delivers engaging, coherent lectures and motivating lessons to learners across key stages
Maintains orders and discipline among student/pupils while promoting safety and compliance with schools and guidelines
Utilize learning technology in the planning and delivering of lessons
Maintain full and accurate record of students/pupils achievements as it relates to the subject
Keep up till date with curriculum changes and reforms
Requirement/qualifications
Applicants should possessat least a second class upper from a reputable university or a second class lower with considerable experience in the relevant subject
Minimum of 3 years teaching experience in preparing WAEC/NECO/IGSCE/JAMB candidates
NCE with distinction pass for the primary section
Good communication skills
Ability to learn and improve on the job
Proficient in the use of ICT
Passion for teaching
High performing quality
Verifiable background
High moral integrity
Salaries are very attractive
How to apply: interested and qualified candidates should send their application letter, Curriculum Vitae and soft copy of credential to recruitment@jcbestschoolsinternational.com
Deadline for submission: 29th of July, 2019.