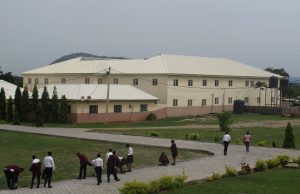 Use of Gadgets in the School/Hostels
1. That use of mobile phones is highly prohibited; where a student is found in possession of same, it shall be seized, and appropriate punishment shall follow.
Section E: School Bus Services
1. That any child whose parents/guardians are not disposed to pick him/her shall access school bus service at the cost of N500.00. The rate is subject to review.
We are quick to remind you that the Rules/Regulations and Disciplinary Policies stated above are by no means exhausted; hence additional ones may also be encrypted and called to be adhered to anytime the need for that arises.