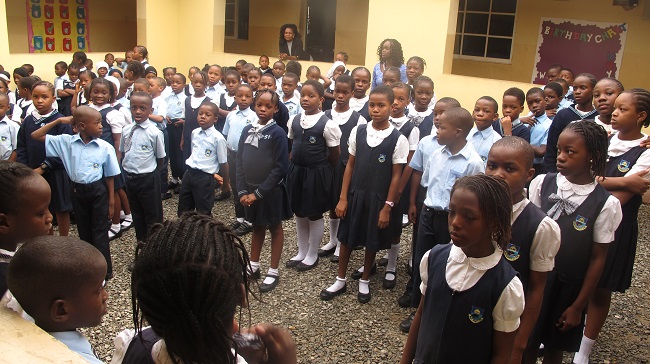 Reading, Writing, English, Mathematics, Sciences, Social Studies as well as all other subjects have been enhanced and enriched to international standard.
At JC Best Schools, we are committed to a globalized [international] curriculum and the pursuit of excellent tuition delivery.
Our curriculum; a hybrid of British, Illinois [USA], New Zealand and Nigeria curricula, is broad and balanced, and structured to develop our pupils/students intellectually, emotionally and socially.
The curriculum is also designed to motivate and challenge each child/student to adopt an open, enquiring approach to learning.
In running this curriculum, we are always mindful of the world's best accepted learning practices in children/students' education.
As we live in a world with almost no boundaries, it is important to prepare children/students to live and participate in the actively changing world.