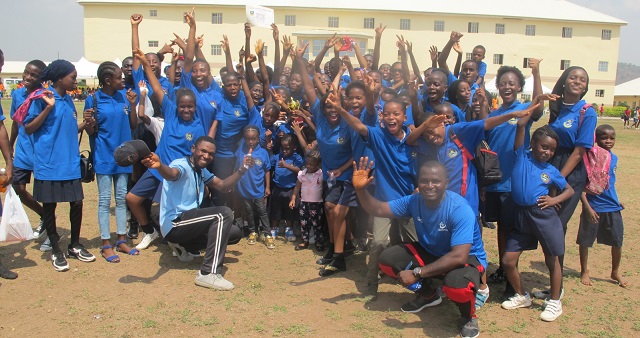 The dress code uniform underscores the dignity and seriousness of purpose with which we regard our education. Students are expected arrive in school each term wearing an approved school uniform. All students must come to class each day in clean and neat school uniforms.
The Approved School Uniform includes:
• Check shirt/Blouse on navy blue trousers/skirt
• Navy blue cardigan/sweater
• House Wear: Blue and white check dress/Shirt
• Sunday Wear
• Sportswear: White T-Shirt and Navy blue shorts (both marked with the College logo)
Foot wear: Black leather sandals with white stockings, canvas shoes, football boots.
Best Schools is distinguished for the intensity of its academic programme; and has structured their extracurricular activities to support their academic programmes.